Participants of the events of the academic day hosted by Faculty of Law of the University of Debrecen discussed topical issues of international law. The academic day, which comprised two conferences, also provided a chance to students to present their own research findings.
"It is very important for us to make sure that our faculty become part and parcel of both the domestic and the international scenes focusing on law so that our students should receive up-to-date information on international law not only at regular university lectures but also through current events available for them to analyze. One such opportunity is presented by our conference today, which the Faculty of Law of the University of Debrecen has organized jointly with MTA-DE Közszolgáltatási Kutatócsoportja [MTA-DE Public Service Research Group]," said Dean Veronika Szikora.


Presentations at the event were delivered by the most authentic and professional representatives of practice in international law, including experts from Sweden and Turkey, one of which was the Ambassador of Turkey to Hungary. Ahmet Akif Oktay elaborated on how his nation takes part in and contributes to safeguarding regional safety and stability. One of the researchers of the system of laws of this country that spans two continents is Associate Professor of DE ÁJK Katalin Siska, who gave a talk about freedom of expression in Turkey among other things. She underlined that Turkey had taken several steps recently in order to refine its legal system in preparation for accessing the European Union.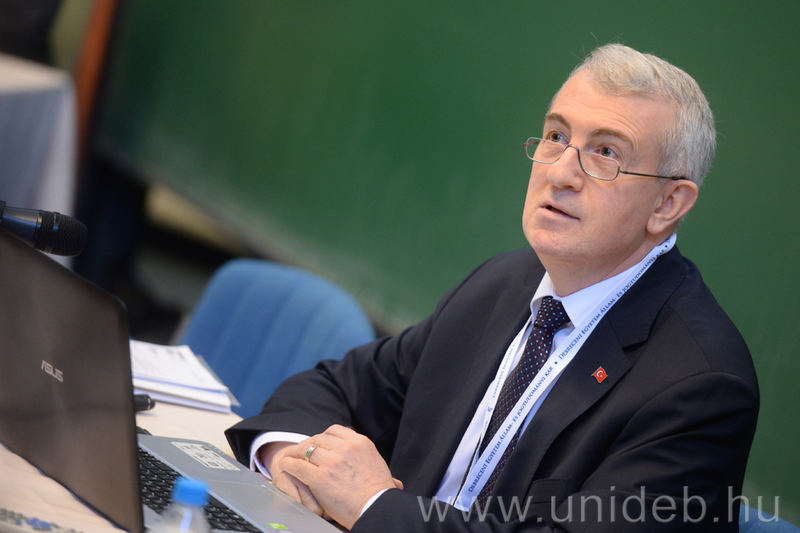 At the University of Debrecen, there are more than five thousand international students enrolled currently, out of which 138 are Turkish, and two of these Turkish students take the European and International Business Law master's program offered by the Faculty of Law. Apart from them, every student at the faculty also get in touch with studies in international law in the lectures. In the international legal workshop of Praetor Szakkollégium [officially: Praetor College for Advanced Studies], students with special interests in this area can also study the details of the relevant field. Beyond this, the faculty also offers additional regular possibilities for the students to acquire practice in this specific subject matter.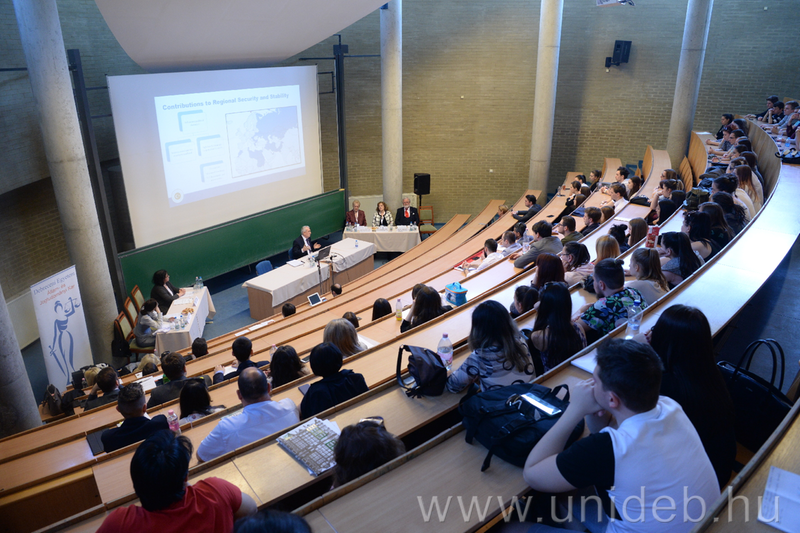 At the conferences, discussions on international protocol were also on the agenda. As regards the afternoon session, more than 50 of the promising young talents among the students were granted a chance to present the findings of their individual research projects on topical legal issues. This part was held in preparation for next year's XXXIV. Országos Tudományos Diákköri Konferencia [officially: 34th National Scientific Students' Associations Conference].

Press Office